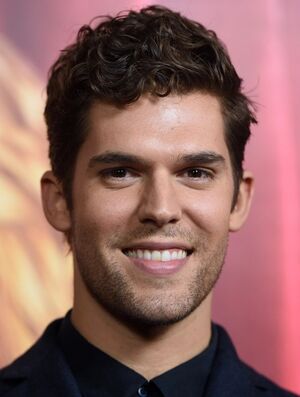 Vanya Asher - born December 20, 1985 in Zagreb, Yugoslavia (now Crotia) - is an American television and film actor, who portrays Ethan on ABC's Scandal.
Career Background
He is best known for his role on Eureka as Lucas; where he had a recurring role from 2007-2009.
Vanya has only been acting since 2006, but he has managed to build up some credits along the way. He's been in two short films, Out of This World (2007) and The Psychic Life of Plants (2006).
He appeared in an episode of the short-lived drama Hit the Floor (2013), and an episode of another short-lived dramatic thriller series, Whistler (2007).
Trivia
He has a B.S. in Biopsychology; where he studied at the University of British Columbia
He is 6' 1 1/2 tall.
External Links
Gallery
References
Ad blocker interference detected!
Wikia is a free-to-use site that makes money from advertising. We have a modified experience for viewers using ad blockers

Wikia is not accessible if you've made further modifications. Remove the custom ad blocker rule(s) and the page will load as expected.