Top of the Hour is the sixteenth episode of the second season of Scandal, and is the twenty-third overall.
Plot
Olivia finds herself in the middle of a media storm, but this time she's on the opposing side of the oval office when Fitz's pick for Supreme Court Justice is caught in a torrid affair with Olivia's new client, high-powered CEO Sarah Stanner.
Meanwhile, Olivia and Jake continue their flirtatious relationship, while Huck takes Quinn under his wing and Harrison and Abby try to figure out where they stand with their friendship. Back in the White House, Cyrus and Mellie continue to fight for Fitz's attention, but someone else may already have it.[1]
Scandals
Olivia Pope & Associates:
Olivia, Harrison & Abby come to the aide of a high powerful CEO when her past affair with a Supreme Court justice nominee has been leaked to the press. Reporters are camped out on her front lawn.
Huck & Quinn tail the director of the CIA, Osborne, to find out where he is making his drops and with who.
White House:
Fitz has Cyrus smear the good name the CEO who had an affair with their Supreme Court nominee battling Olivia in the process
Fitz finally puts a plan together to save the hostages in Kandahar
Mellie probes Fitz's secretary to find out who he's meeting with three nights a week; she believes it's phone calls to Olivia
Recap
Sarah Stanner (guest star Lisa Edelstein) is the CEO of a large company. She's a married mother of two living a seemingly perfect life in suburbia. She's also the focus of a scandalous story that has hoards of reporters camping out on her front lawn. Sarah is being accused of having an affair 15 years ago with Murray Randall, the White House nominee to be the next Supreme Court Justice. Sarah Stanner needs help. Sarah Stanner needs Olivia Pope.
Olivia, Harrison and Abby wait until the top of the hour to sneak past the press folks as they do their live reports. Sarah lets the team know that everything they are saying about her is true. She had an affair with Randall. There are emails that serve as evidence of this. Olivia advises Sarah to come clean publically. This ticks off Cyrus, as a flat denial would've made this thing go away quickly. He vows to fight back. Cyrus assembles a team to assassinate Sarah's character. He launches an all-out smear campaign against her. Olivia warns him to back off. That's not going to happen. Things get worse when Sarah learns she's being fired.
Harrison manages to persuade the folks at Sarah's company to refrain from enforcing the morality clause of her contract. This bit of good news is short-lived once news breaks that the affair went on longer than Sarah admitted. Her husband, Phil, realizes there's a chance that their oldest daughter may not be his. He violently confronts the press on his lawn before Harrison finally pulls him back inside the house. With this new affair news, Sarah's job is back in jeopardy.
Cyrus heads into an Oval Office meeting with the president moments after Jake scoots out another door. The First Lady is also waiting to have a chat, but Fitz only has time for his baby boy. Mellie wonders if his secret 9:30 meetings are with Olivia. They're not. In other news, Cyrus is thrilled when he learns his attack on Sarah worked. They have enough support to push Randall's nomination through until news of the extended affair breaks. Randall is out. When Fitz learns Olivia represents Sarah, he gives her a call. He says she ruined him. Olivia then says she's the one who is ruined.
Sarah's life is falling apart around her. Thankfully, Harrison and Abby are able to bluff the board at her company into thinking they have dirt on all of them. Sarah learns her job is safe again. She and Olivia have a heart-to-heart chat about choices and forgiveness. When the paternity results come in, Phil clutches the envelope in his hand. Then he rips it up. No DNA test can change the love he had for his little girl since the day she was born. She's his daughter. Scandal or not, that'll never change.
Olivia gives Jake information that could help with the hostage situation overseas. She promises the intelligence is legit. Jake's difficult position gets even worse when a photographer snaps a shot of him meeting with Olivia. Nevertheless, he brings the information to Fitz claiming he got it from an anonymous source. A hush-hush rescue mission is set in motion. Mellie catches sight of Jake leaving the Oval Office. She now knows who her husband has been seeing during all those late night meetings. Mellie later lets Cyrus know that Fitz isn't cheating on her. He's cheating on him.
Fitz lets Cyrus know about the secret rescue mission. They watch in the Situation Room as a SEAL team takes out the bad guys one by one before eventually finding the hostages in a back bunker room. They are alive and safe. As the president makes a statement on TV detailing the rescue, a masked man is breaking into a DC area home. The place belongs to the man who snapped a picture of Olivia and Jake. The masked man scuffles with the photographer. He beats him up and takes the memory card from his camera. We see that the intruder is Jake. He takes off his mask to answer a call from Fitz, who congratulates him on the job he did today.
Quinn tails CIA Director Osborne. They need to determine how this mole is trading information with his contacts. The only way he can accomplish this is by doing so in plain sight. Quinn follows Osborne into a dry cleaner's store. She's forced to give up the shirt on her back to avoid blowing her cover. Later, Quinn manages to fool the dry cleaner into giving her Osborne's clothes. There's at least $20,000 in cash stashed in one of the pockets. Quinn returns the clothes claiming she made a mistake. The dry cleaner then sends a picture of her to Osborne. He now knows she's been following him.
Cast
Main Cast

Recurring Cast

Guest Cast

Saidah Arrika Ekulona as Samantha Wells
Credits
For a full list of cast/character credits in order as they appeared click here: Top of the Hour Credits
Gallery
Promotional Photos
→ See and enjoy 26 pictures from Top of the Hour at Images from Top of the Hour.
Videos
Promotional Video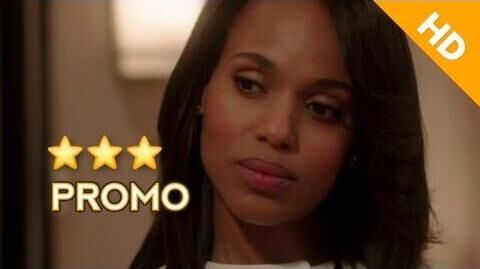 References
Ad blocker interference detected!
Wikia is a free-to-use site that makes money from advertising. We have a modified experience for viewers using ad blockers

Wikia is not accessible if you've made further modifications. Remove the custom ad blocker rule(s) and the page will load as expected.