Sue Thomas was a woman who wrote a book, detailing all of the sex secrets of some of DC's most elite.
The character of Sue Thomas was a guest character appeared in the season four episode "It's Good to Be Kink" of Scandal.
Sue got her degree in Chemistry, but was fired from her job. She then became an active member of a dating site for kinky people, She sleeps with many people of high power (including David & Leo) and threatens to release her manuscript unless she is paid $3MM.
It is then revealed that she lost her job because she wouldn't sleep with her then-boss. She works with an attorney to file a formal complaint and investigation.
Quinn and Huck went over to Sue's house and found a John Randolph, who runs the Mayor's Office, holding a knife, they managed to subdue the man but Huck let him go. Fearing that she would eventually talk, Huck slit Sue's throat with the same kitchen knife that the man was using. When Olivia found out that Sue was dead, she immediately wanted to know who killed her.
→ See and enjoy 6 pictures of Sue Thomas at Images of Sue Thomas.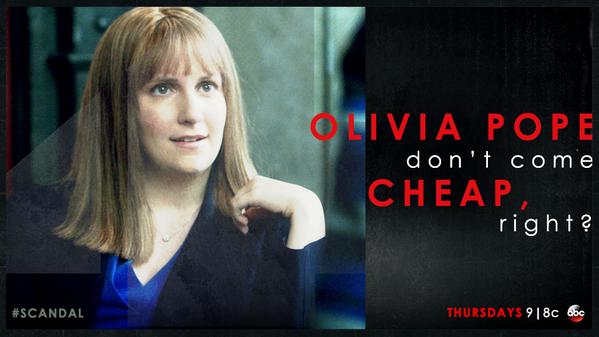 Appearances
Edit