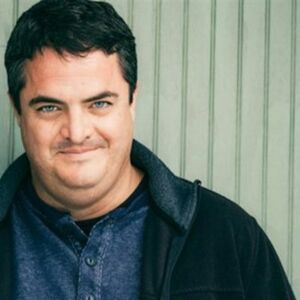 Steven W. Bailey - born July 1, 1971 in San Diego, California - is an American actor who portrays Noah Elliot on ABC's Scandal.
Personal Background
He attended Seaview Elementary School in Edmonds, Washington; later went on to attend Meadowdale High School in Lynwood, Washington. He is also a graduate of the Advanced Training Program at the American Conservatory Theatre in San Francisco, California. Steven married Anneliese Boies on June 1, 2002; the couple divorced ten years later.
Career Background
Steven is best known for taking on the character of Steve Williams in the TV show My Big Fat Obnoxious Fiancé in 2004 and for playing Joe on Grey's Anatomy.
TV Recurring Roles
TV Guest Roles
Film Roles
Gregory in How Sweet It Is (2012)
Brody in Mix Tape (2003)
Gallery
References
Ad blocker interference detected!
Wikia is a free-to-use site that makes money from advertising. We have a modified experience for viewers using ad blockers

Wikia is not accessible if you've made further modifications. Remove the custom ad blocker rule(s) and the page will load as expected.