Scott Foley
Comment

1
425pages on
this wiki
Scott Foley

Biographical Information
Date of Birth:
July 15, 1972
Birth Place:
Kansas City, Kansas
Full Name:
Scott Kellerman Foley
Hair color:
Dark Brown
Spouse(s):
Children:

Malina (daughter)
Keller (son)
Unborn Baby

Appearance Information
Portrays:
Jake Ballard
First appearance:
Whiskey Tango Foxtrot

Scott Foley - born July 15, 1972 in Kansas City, Kansas - is an American television and film actor who portrays Jake Ballard on ABC's Scandal. Scott was promoted to series regular for season three. [1]
Personal Background
His mother passed away when he was 15-years-old, which changed his relationship with his father; they were closer before her death. He attended the Red Arrow Summer Camp for boys in 1989.
He has two younger brothers, approximately two years apart in age; one is fellow actor Sean Foley. Scott has lived all over the world including Tokyo, Japan for four-and-a-half years, and Sydney, Australia for three years. He graduated from high school in St. Louis, Missouri.
Scott married his current wife Marika Dominczyk on June 5, 2007; together they have two children. He was previously married to Jennifer Garner from October 19, 2000 to March 30, 2004; they met on the set of Felicity (1998).
Career Background
Scott is best known for his role as Noel Crane on the television series Felicity (1998) as well as his role as Bob Brown on The Unit (2006) and in the film Scream 3. Aside from acting he also directs.
TV Recurring Roles
TV Guest Roles
Filmography
| Title | Character | Year | Type |
| --- | --- | --- | --- |
| The Doctor | David | 2011 | TV Movie |
| Open Books | Dylan | 2010 | TV Movie |
| The Last Templar | Sean Daley | 2009 | TV Mini-Series |
| Firestorm: Last Stand at Yellowston | Clay Harding | 2006 | TV Movie |
| Below | Coors | 2002 | Motion Picture |
| Rennie's Landing | Casey Shepard | 2001 | Motion Picture |
| Scream 3 | Roman Bridger | 2000 | Motion Picture |
| Forever Love | David | 1998 | TV Movie |
| Someone to Love Me | Ian Hall | 1998 | TV Movie |
Trivia
He use to work at Mrs. Fields Cookies; he was so broke at the time that he pretty much lived off of left over cookies.
He speaks Japanese fluently.
He was originally cast as Ben, but the producers could not find anyone to play Noel, so they asked him to take that role while they found a different actor for Ben.
He was suppose to be a series regular on Zoe, Duncan, Jack & Jane (1999), but after the success of Felicity he was only available for guest appearances.
Brother-in-law of Dagmara Dominczyk, Veronika Dominczyk and Patrick Wilson.
Nominated for a Teen Choice Award (film) as Choice Sleazebag for his role in Scream 3.
Gallery
Scott Foley
→ See and enjoy 20 pictures of Scott Foley at Images of Scott Foley.
Videos
Interviews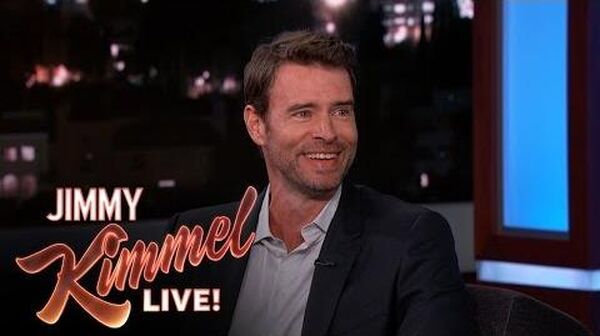 External Links
Click on any or all of the links below to view more information about Scott Foley and a full filmography.
References