Scandal High Episode 4 is the fourth and final episode of Scandal High, it aired on the Jimmy Kimmel Live! on 19th November 2015.
A teen drama that actually starred many of the same actors who are now on Scandal. They only shot four episodes, we've already shared three of them and all will be revealed in this, the series finale of "Scandal High."
(In order of appearance)
→ See and enjoy 14 pictures of Scandal High Episode 4 at Images of Scandal High Episode 4.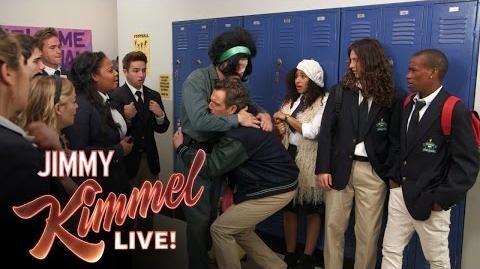 Ad blocker interference detected!
Wikia is a free-to-use site that makes money from advertising. We have a modified experience for viewers using ad blockers

Wikia is not accessible if you've made further modifications. Remove the custom ad blocker rule(s) and the page will load as expected.