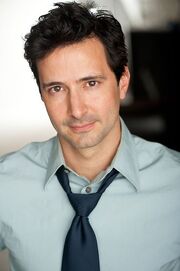 Reece Rios - born August 23, 1973 in Los Angeles, California - is an American television and film actor who portrays Reporter Peter, on ABC's Scandal.
Career Background
Reece has had small guest parts in several TV shows, has appeared in short films as well as voicing video games. His TV credits include: CSI: New York, 2 Brooke Girls, Criminal Minds and Prison Break.
References
Ad blocker interference detected!
Wikia is a free-to-use site that makes money from advertising. We have a modified experience for viewers using ad blockers

Wikia is not accessible if you've made further modifications. Remove the custom ad blocker rule(s) and the page will load as expected.