— This page is protected so only Registered Users and Administrators can make edits to the page. —
You must create an account in order to make any edits.
Michael Ambruso, Cyrus' husband, a prostitute hired to seduce him by Elizabeth North.
About
The character of Michael is a supporting character for the fourth season; he's essentially replaced James in Cyrus' life.
Character History
Season Four
Elizabeth North sent Michael to meet Cyrus, so he can seduce him and feed her top secret information from The White House. ("The State of the Union")
Micahel started to have feelings for Cyrus and started feeding Elizabeth false information or very minor government details. ("The Last Supper")
Relationships
Romantic Relationships
For information on Cyrus' relationship with Michael visit their relationship page: Cyrus and Michael
Colleagues
Gallery
→ See and enjoy 29 pictures of Michael Ambruso at Images of Michael Ambruso.
Videos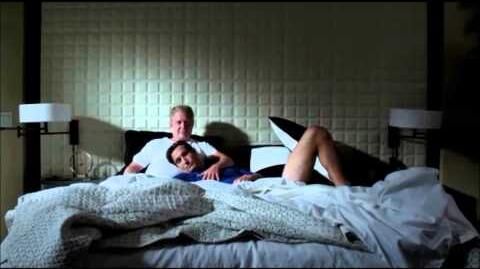 Appearances
Ad blocker interference detected!
Wikia is a free-to-use site that makes money from advertising. We have a modified experience for viewers using ad blockers

Wikia is not accessible if you've made further modifications. Remove the custom ad blocker rule(s) and the page will load as expected.