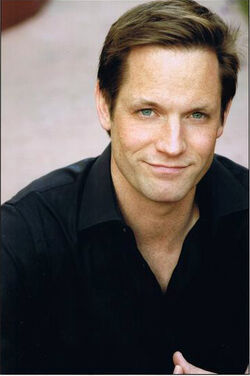 Matt Letscher - born June 26, 1970 in Grosse Pointe, Michigan, USA - is an American television and film actor who portrayed Billy Chambers in Season One of ABC's Scandal.
Personal Background
Edit
Matt attended the University of Michigan and received a B.A. in Theatre, but it was a pair of workshops with the legendary Uta Hagen that centered his love of the craft. His career has since ranged from stage to screen, beginning with a role in Jeff Daniels' original play The Tropical Pickle, which premiered at the Purple Rose Theatre in Chelsea, Michigan.
Career Background
Edit
He's worked with directors Spike Jonze, Atom Egoyan, James Mangold and Bart Sher and writers Lanford Wilson, Beth Henley, Neil Simon, and Greg Berlanti, among many others.
As a writer, his plays Sea of Fools and Gaps In The Fossil Record received productions at The Purple Rose Theatre and Pacific Resident Theatre, respectively. His pilot Gentrification (co-written with Nipper Knapp and Andrew Newberg) won the award for Best Writing at the 2010 New York Television Festival.
TV Recurring Roles
Edit
TV Guest Roles
Edit
Film Roles
Edit
References
Edit
Ad blocker interference detected!
Wikia is a free-to-use site that makes money from advertising. We have a modified experience for viewers using ad blockers

Wikia is not accessible if you've made further modifications. Remove the custom ad blocker rule(s) and the page will load as expected.