Welcome to the Scandal ABC Wiki
Everyone has secrets… and Olivia Pope (Kerry Washington) has dedicated her life to protecting and defending the public images of the nation's elite by keeping those secrets under wraps. Pope's team are at the top of their game when it comes to getting the job done for their clients, but it becomes apparent that these "gladiators in suits," who specialize in fixing the lives of other people, have trouble fixing those closest at hand -- their own. The series is created by Shonda Rhimes (Grey's Anatomy, Private Practice). Shonda Rhimes, Betsy Beers (Grey's Anatomy, Private Practice) and Mark Wilding are executive producers and Judy Smith is co-executive producer:
Shonda Rhimes is the creator of "Scandal" and of "Grey's Anatomy," which chronicles the personal and professional lives of surgical residents in Seattle. Rhimes also created the "Grey's Anatomy" spinoff series "Private Practice," which ran on ABC for six seasons.
Betsy Beers is the executive producer of "Scandal" and "Grey's Anatomy." Beers is a partner in Shonda Rhimes' company, Shondaland, and together the two women develop and produce additional feature film and television projects.

Happy Scandal anniversary Gladiators! Today marks the sixth anniversary of the Scandal - the pilot episode "Sweet Baby" premiered April 5th 2012! It's hard to believe Scandal has been on our TV screens for six years, how much impact it has had in the entertainment industry and how it has affected so many of our lives.
For the first time Shondaland is having a TGIT crossover between Scandal and HTGAWM. The crossover was announced by Shonda Rhimes on twitter on January 3, 2018, the episode is titled "Allow Me to Reintroduce Myself" and will air March 1, 2018!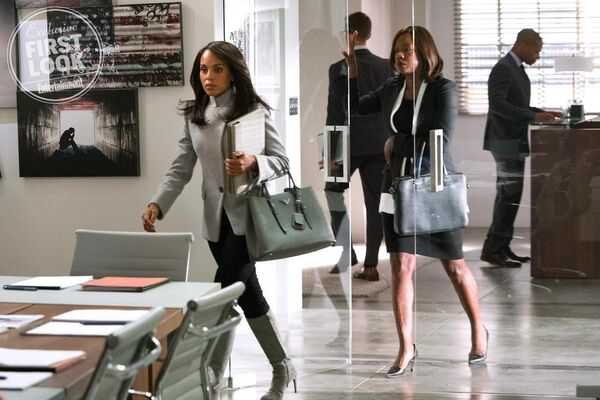 The Cast of Scandal were on the Ellen Show February 28th - it was the last time the entire cast of Scandal are on The Ellen Show together and it was Joe Morton, Cornelius Smith Jr. and George Newbern's first time on the talk show.
Latest Videos
Seasons
Poll
What is your favourite Season of Scandal?
Shonda Rhimes and the cast of Scandal will be on Jimmy Kimmel Live April 19th after the Scandal series finale - This will be the first and last time the entire main cast of Scandal will be on Jimmy Kimmel Live! together!
On April 12, 2018 Kerry Washington, Tony Goldwyn, Bellamy Young and Shonda Rhimes were featured in the New York Times magazine to celebrate Scandal's final episode and the legacy Shonda Rhimes has created with the TV show.
On April 19th 2018 the Scandal cast and crew will gather at the El Capitan Theatre in Los Angeles, California for a live table read of the Season Seven finale "Over a Cliff" - which is the final episode of Scandal.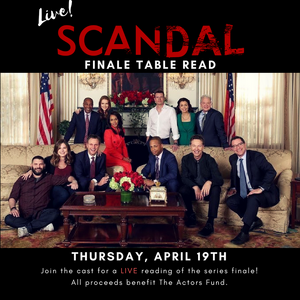 Ahead of the series' upcoming finale this spring, PEOPLE spoke to the show's favorite gladiators and power players for a new special magazine edition, All Seven Seasons of Scandal.
Recent Activity