Fitz and Olivia's Wedding is one of the main story lines of the episode "The Decision" of Scandal.
For the 100th episode Scandal visited an alternate reality, in which Olivia Pope said "no" to rigging Fitz Grant's election. In this reality, Fitz and Olivia got married shortly after the Presidential election.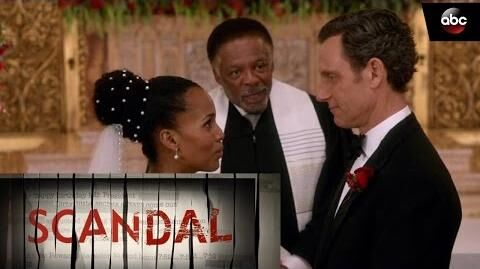 Ad blocker interference detected!
Wikia is a free-to-use site that makes money from advertising. We have a modified experience for viewers using ad blockers

Wikia is not accessible if you've made further modifications. Remove the custom ad blocker rule(s) and the page will load as expected.