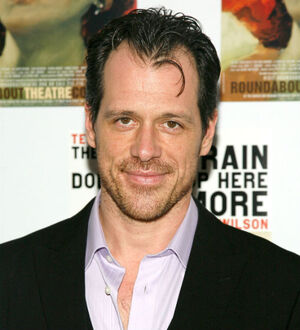 Darren Pettie - born August 18, 1970 in Andalusia, AL - is an American actor, who portrayed Andrew Mackelson in the first season episode Crash and Burn. Darren is best known for his breakout recurring role as Lee Garner, Jr. on the hit TV series Mad Men, where he played a slick bisexual tobacco heir.
He trained at the Julliard School of Performing Arts and graduated in 1996. Although he grew up in Alabama, he now lives in New York, New York.
External Link
Edit
Click on the link below to view more information about Darren Pettie including a full filmography.
Ad blocker interference detected!
Wikia is a free-to-use site that makes money from advertising. We have a modified experience for viewers using ad blockers

Wikia is not accessible if you've made further modifications. Remove the custom ad blocker rule(s) and the page will load as expected.