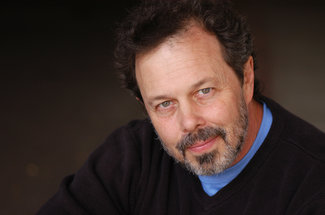 Curtis Armstrong - born November 27, 1953 in Detroit, Michigan - is an American film and television actor who portrayed Attorney Cole in the season one episode Hell Hath No Fury on ABC's Scandal.
Personal Background
Edit
He was born to Norma E. D'Amico, a teacher, and Robert Leroy Armstrong. He graduated from Berkley High School in Berkley, Michigan in 1972, and later attended and graduated from Oakland University in Rochester, Michigan.
After high school, Curtis auditioned for, attended and graduated from the Academy of Dramatic Art (in Rochester, Michigan); which is also the alma mater of fellow actors: Robert Englund, Richard Riehle and Jayne Houdyshell.
He married his wife, television producer Elaine Aronson, in 1994; together they have one daughter, Lily.
Career Background
Edit
Curtis is best known for his role as Herbert Viola on Moonlighting, as famed record producer Ahmet Ertegün in the feature film Ray and for voicing the titular character in the animated show Dan Vs….
He has had recurring roles on numerous television series as well as having guest appearances; but perhaps what he is most notable for is his voice acting in animation TV shows.
TV Recurring Roles
Edit
TV Guest Roles
Edit
Filmography
Edit
Curtis is best known for her role as Booger Dawson in the Revenge of the Nerds four movie series.
Motion Pictures & TV Movies
Edit
| Title | Character | Year | Type |
| --- | --- | --- | --- |
| Sparkle | Larry | 2012 | Motion Picture |
| The Dog Who Saved Halloween | Max | 2011 | TV Movie |
| Bucky Larson: Born to Be a Star | Clint | 2011 | Motion Picture |
| Flypaper | Mitchell Wolf | 2011 | Motion Picture |
| Beer for My Horses | D.A. Levine | 2008 | Motion Picture |
| Shredderman Rules | Mayor Izzo | 2007 | TV Movie |
| Moola | Jonas | 2007 | Motion Picture |
| Smokin' Aces | Morris Mecklen | 2006 | Motion Picture |
| Akeelah and the Bee | Mr. Welch | 2006 | Motion Picture |
| Man of the House | Morgan Ball | 2005 | Motion Picture |
| Ray | Ahmet Ertegun | 2004 | Motion Picture |
| The Seat Filler | LaJean | 2004 | Motion Picture |
| Vendetta: No Conscience, No Mercy | Brodrick Dooley | 2004 | Motion Picture |
| Dodgeball: A True Underdog Story | Mr. Ralph | 2004 | Motion Picture |
| Return to the Batcave: The Misadventures of Adam and Burt | Jerry, the Butler | 2003 | TV Movie |
| Quigley | Dexter Pearlsley | 2003 | Motion Picture |
| Titletown | Unknown Character | 2003 | TV Movie |
| Project Viper | Keach | 2002 | TV Movie |
| Van Wilder | Campus Cop | 2002 | Motion Picture |
| Safety Patrol | Bert Miller | 1998 | TV Movie |
| Elvis Meets Nixon | Farley Hall | 1997 | TV Movie |
| L.A. Johns | 'Big' Ben | 1997 | TV Movie |
| Big Bully | Clark | 1996 | Motion Picture |
| Revenge of the Nerds IV: Nerds in Love | Dudley (Booger) Dawson | 1994 | TV Movie |
| The Adventures of Huck Finn | Country Jake | 1993 | Motion Picture |
| Revenge of the Nerds III: The Next Generation | Dudley (Booger) Dawson | 1992 | TV Movie |
| Hi Honey – I'm Dead | Arnold Pischkin | 1991 | TV Movie |
| Revenge of the Nerds II: Nerds in Paradise | Dudley (Booger) Dawson | 1987 | Motion Picture |
| One Crazy Summer | Ack Ack Raymond | 1986 | Motion Picture |
| Revenge of the Nerds | Dudley (Booger) Dawson | 1984 | Motion Picture |
| Risky Business | Miles | 1983 | Motion Picture |
Independent & Short Films
Edit
| Title | Character | Year | Type |
| --- | --- | --- | --- |
| Route 30, Too! | Deer Hunter Bob | 2012 | Independent Film |
| Hit List | Mr. Button | 2011 | Independent Film |
| High School | Mr. Thompson | 2010 | Independent Film |
| Darnell Dawkins: Mouth Guitar Legend | Governor Gabe Gaithright | 2010 | Independent Film |
| The Gold Retrievers | The Professor | 2009 | Independent Film |
| Locker 13 | Clifford | 2009 | Short Film (segment "The Byzantine Order") |
| Ratko: The Dictator's Son | Dushkan | 2009 | Independent Film |
| Foreign Exchange | Marvin | 2008 | Independent Film |
| Route 30 | Ned | 2007 | Independent Film |
| Southland Tales | Dr. Soberin Exx | 2006 | Independent Film |
| Greener Mountains | Mike | 2005 | Independent Film |
| Conversations | Josh Candleman | 2004 | Short Film |
| Double Shot | Unknown Character | 2004 | Short Film |
| Post Mikey | Norman Hubbard | 2004 | Short Film |
| Big Time | Zamboni | 2004 | Short Film |
| The Bar | Ozwald Rosencrantz | 2003 | Independent Film |
External Links
Edit