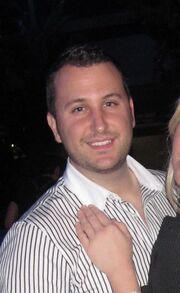 Chris Van Dusen is a co-producer, writer and story editor on ABC's Scandal.
Chris Van Dusen is an American television screenwriter.
Chris Van Dusen worked on Grey's Anatomy from 2005 to 2012, where he wrote season 3's "My Favorite Mistake", and, although uncredited, assisted in the transformation of Grey's Anatomy into its spin-off, Private Practice. He is currently a writer on another Shonda Rhimes created drama, Scandal on ABC.
Scandal Writing Credits
Edit
External links
Edit