CharliQuinn is the romantic relationship between Quinn Perkins and Charlie.
Season Three
Edit
Charlie helped Quinn to hit a targets bullseye in a gun range, which began their romantic and professional relationship with each other. ("More Cattle, Less Bull" and "Icarus")
Season Four
Edit
When Charlie was locked in a cage and about to get tortured by Jake to get him to tell the truth about Rowan killing both Harrison and Adnan Salif, he told Jake that if he can get Quinn here, he will talk. Jake fulfilled his request, got Quinn and Charlie told Quinn he missed her. ("Inside the Bubble")
Season Five
Edit
Quinn and Charlie were supposed to go away for the weekend but instead she helped him babysit a son of Charlie's old friend. After babysitting together, Quinn was surprised about how Charlie is good with kids and told Marcus and Huck that she thinks Charlie would make a great father. ("Wild Card")
Season Six
Edit
Charlie proposed Quinn to marry him at the beginning of season six. Quinn didn't like the idea at first but later she said yes. They are due to get married soon and also expecting their first child together. ("Transfer of Power")
→ See and enjoy 142 pictures of Quinn at Images of Quinn.
→ See and enjoy 62 pictures of Charlie at Images of Charlie.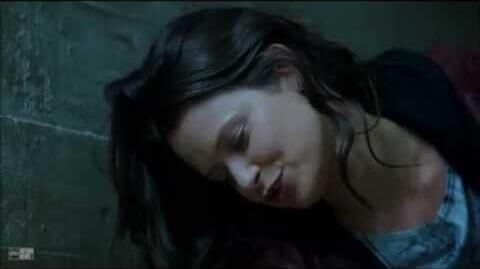 Ad blocker interference detected!
Wikia is a free-to-use site that makes money from advertising. We have a modified experience for viewers using ad blockers

Wikia is not accessible if you've made further modifications. Remove the custom ad blocker rule(s) and the page will load as expected.