Deceased Characters
Talk

0
384pages on
this wiki
Category page

This category contains images of characters that have been murdered, assassinated, died from natural causes or illness.
| | |
| --- | --- |
| Jerry Grant: Through a series of flashbacks the character of President Grant's father, Jerry Grant, was revealed; not long after his introduction he died of a heart attact. The last conversation he and his son had was a heated one. To this day it still haunts Fitz. (A Criminal, A Whore, An Idiot, and A Liar) | Jesse Tyler: Through flashbacks it was revealed exactly how and by who Jesse Tyler who was killed. Becky Flynn sent a package with a bomb to - Cytron - his place of work, she set up his girlfriend - Lindsay Dwyer - to take the fall by sending the package in her name. The hit was order by Hollis Doyle because Jesse was threatening Hollis that he'd go to reporters if he didn't get paid more for his part in the election rigging. (Truth or Consequences) |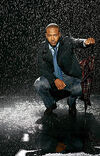 Harrison Wright: He was assasinated by Secret Service Agent / B623 "undercover" operative Tom, ordered by Rowan; he was killed due to his connections with Adnan Salif who was linked to the wicked Mama Pope. However, his death was not officially revealed until the season premiere of Season Four. (The Price of Free and Fair Election / Randy, Red, Superfreak and Julia) |}
Dan Kubiak: Dan was murdered by Huck; Huck murdered him in self-defense. (The Last Supper)
Pages in category "Deceased Characters"