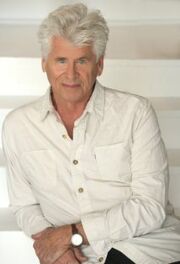 Barry Bostwick - born February 24, 1945 in San Mateo, California - is an American film, television and stage (theatre) actor who portrays Jerry Grant on ABC's Scandal. He is best known for his roles in Spin City, the feature film and the broadway production of Rocky Horror Picture Show, among many others. Fun fact... he is 6'4" tall.
Click to view Barry Bostwick's IMDb bio - view
Click to view Barry Bostwick's Wikipedia bio - view
Ad blocker interference detected!
Wikia is a free-to-use site that makes money from advertising. We have a modified experience for viewers using ad blockers

Wikia is not accessible if you've made further modifications. Remove the custom ad blocker rule(s) and the page will load as expected.