Cast and Crew in attendance: Katie Lowes, Guillermo Diaz, Kerry Washington, Tony Goldwyn,Bellamy Young, Jeff Perry and Shonda Rhimes.
On the evening of April 28, 2016 members of the cast of Scandal gathered in Washington D.C. to attend the Scandal at Si panel.
→ See and enjoy 16 pictures from 2016 Scandal at SI at Images from 2016 Scandal at SI.
Group Photos
Edit
The scandal cast gathered for a live Q&A with People Magazine.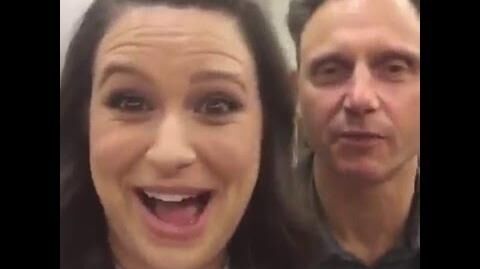 External Links
Edit
Ad blocker interference detected!
Wikia is a free-to-use site that makes money from advertising. We have a modified experience for viewers using ad blockers

Wikia is not accessible if you've made further modifications. Remove the custom ad blocker rule(s) and the page will load as expected.