On May 13 2016, LA Times behind the scenes of Scandal and interviewed costumer designer Lyn Paolo about Olivia Pope's scandalous fashion choices.
"Scandal" costume designer Lyn Paolo explains Olivia Pope's bolder fashion choices this season and what it all means.  
LA Times
Quotes from Lyn Paolo
Edit
"She likes Prada, that's my world.... And Mrs. Prada likes our show.... Designers now like to work with our show. Most of the clothes we use on the show at this point are from the collections. We don't necessarily buy them from the stores directly. We buy them from the [fashion] house or the designer."  
'What does Paolo know for sure about Olivia Pope?
"You never know what point in history you're going to be in terms of the character arcs. So we purchase the items before they hit the stores. So designers are happy to work with us in that way.... By doing that, when the show airs, the items are in the store."  
Lyn Paolo on working in Shondaland
"I think [the use of color] helps Olivia. It helps Kerry become Olivia. The gladiators love it," Paolo said. "We did it for story purposes.... It's now become a game with the gladiators. They are always writing to me going, 'What did that blue purse mean?' And I'm thinking, 'I don't think it meant anything.' It has become a thing."  
Lyn Paolo on using Colour in style
→ See and enjoy 15 pictures from 2016 Scandal Style with LA Times at Images from 2016 Scandal Style with LA Times.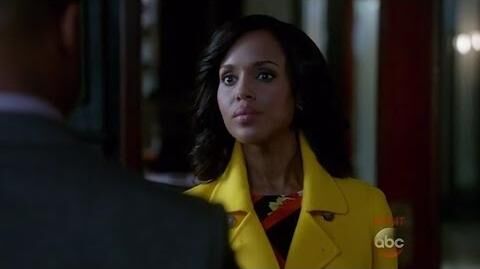 External Links
Edit
Ad blocker interference detected!
Wikia is a free-to-use site that makes money from advertising. We have a modified experience for viewers using ad blockers

Wikia is not accessible if you've made further modifications. Remove the custom ad blocker rule(s) and the page will load as expected.