Cast in attendance (From Left to Right): Joshua Malina, Guillermo Diaz, Katie Lowes, Scott Foley, Kerry Washington, Tony Goldwyn, Bellamy Young, Jeff Perry, Darby Stanchfield and Portia de Rossi.
On the evening of May 1, 2015 Kerry Washington and the cast of the hit ABC drama Scandal share their thoughts and a few laughs during an FYC panel at the Directors Guild of America in Los Angeles on May 1. Kerry Washington, Guillermo Diaz, Darby Stanchfield, Katie Lowes, Tony Goldwyn, Jeff Perry, Bellamy Young, Joshua Malina, Scott Foley and Portia de Rossi join moderator Henry Goldblatt, editor of Entertainment Weekly, for an hour of Q&A about one of the most talked about shows on television.
ABC | Scandal Cast Q&A Panel
Shondaland: Revealed
Edit
Main article: Shondaland: Revealed
The cst of Scandal reflects on Season 4 and gives titillating teases for the Season Four finale!
Cast Portraits
Edit
→ See and enjoy 36 pictures from 2015 Scandal ATAS Event at Images from 2015 Scandal ATAS Event.
Photos via ScandalRehab
Edit
"They are both technically proficient"  
Kerry Washington on Who is the better kisser, Fitz or Jake?
"It does feel like this season, Abby was reinvented in many ways."  
Darby Stanchfield on Abby's White House job
"Failed upward."  
Joshua Malina on his character's evolution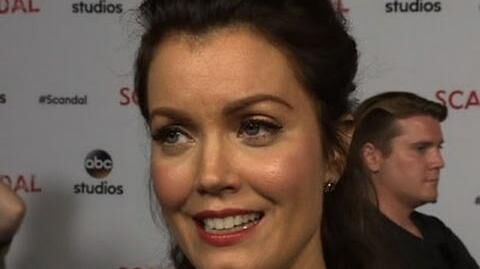 External Links
Edit
Social Media
Edit
Galleries
Edit
Ad blocker interference detected!
Wikia is a free-to-use site that makes money from advertising. We have a modified experience for viewers using ad blockers

Wikia is not accessible if you've made further modifications. Remove the custom ad blocker rule(s) and the page will load as expected.